Kind of a "Man of the day" Blogpost as well…
I have an absolute favourite lake in Berlin. It is located in Kaulsdorf in the east of Berlin. Strictly speaking, it is still within the city limits, but in fact the countryside already begins there. Arriving there means breathing a sigh of relief from the city. Suddenly you see fields and pastures again. And then this lake. It was created as a gravel pit in the 1930s. Now it is an absolute biotope, although in summer it is used by countless Berliners as a bathing lake.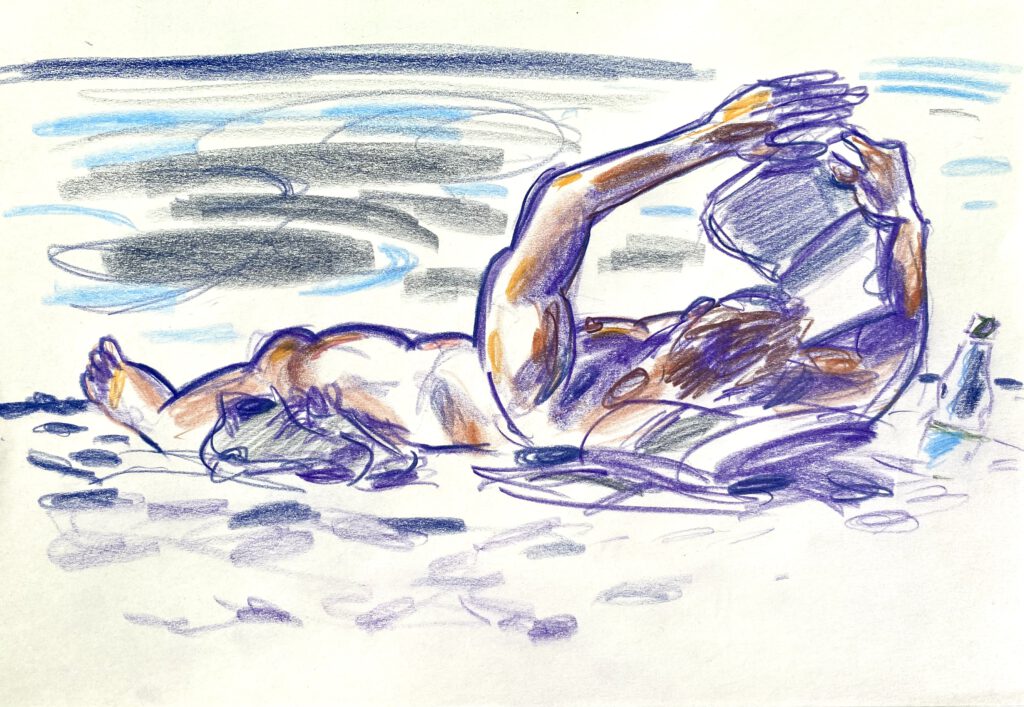 A gay- and family friendly naturist hotspot
The best thing is that its most beautiful bathing spots – a sunny sandy beach and a large meadow bordering the shore – are firmly established nudist zones. That's because East Berlin families hold down the fort here. And East Berlin, like the whole of the former GDR, has a great naturist tradition.
The lake is also extremely popular among gays. It's not just older people from the neighbouring districts who come here to swim. You see a truly representative age cross-section of gay men here. In the meantime, even international new-Berliners. I really hope that this new popularity doesn't have a negative effect on the nude quota.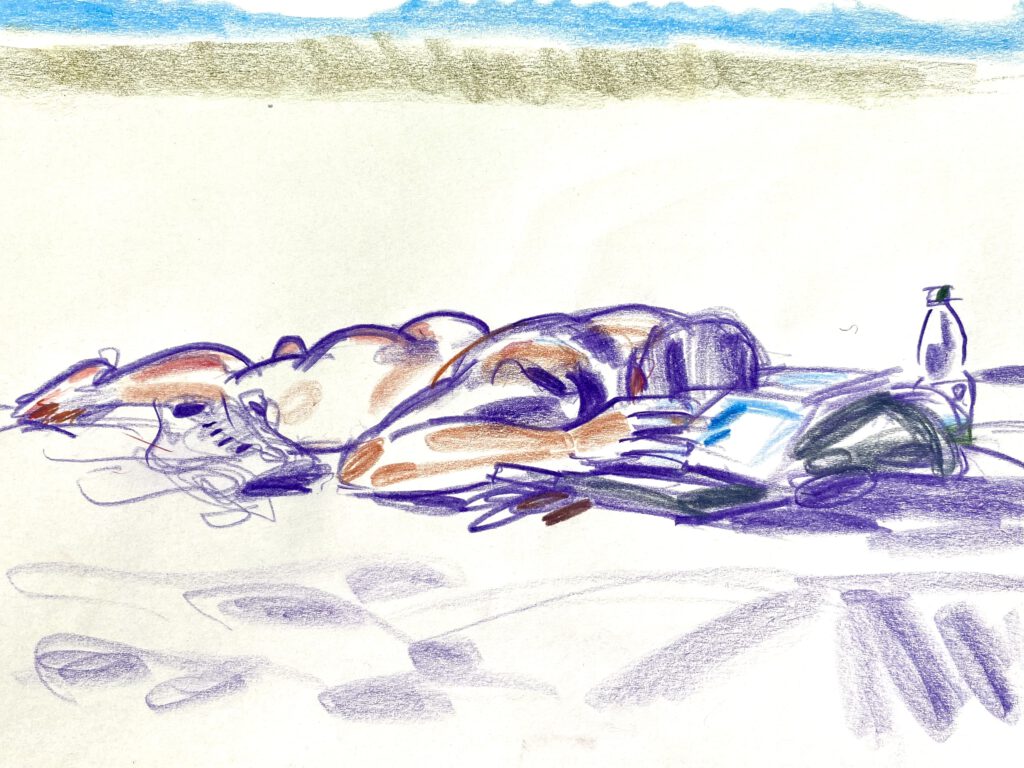 Becoming the artist of the lake
I started drawing here this summer as well. It took me a few tries to feel confident and comfortable with my sketchbook and pencils on the beach. Once I've managed to fill the first page in the sketchbook, however, the flow usually sets in quickly. A bit like baking pancakes. Then I block out everything and focus only on the drawing.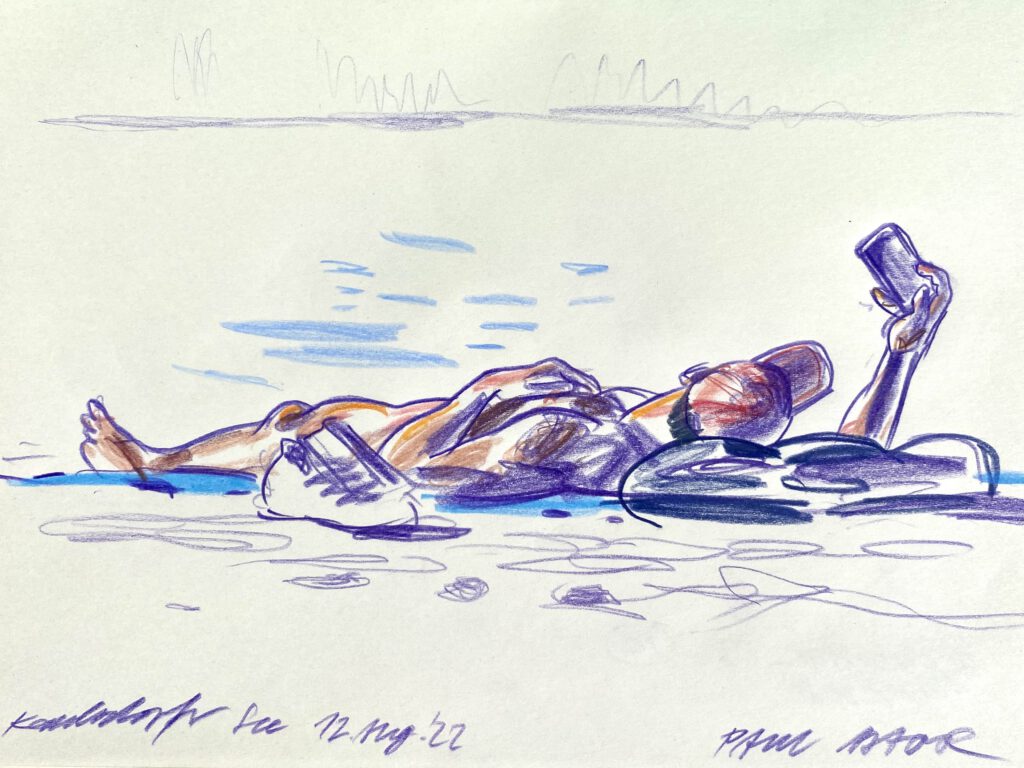 Drawing one man again and again
The young man in the drawings here had my attention very quickly. And I noticed once again what a difference it makes when you take on the same motif several times. In between, I also captured other men in my sketches that day. But he always took such interesting poses that I automatically drew him again and again. Sometimes with a book, sometimes reading on his mobile phone. Sometimes on his back, sometimes on his stomach.
I showed him my last drawing on his bed. He told me then that he had noticed at some point that I was drawing him. But he didn't let on about that.
By the way: do you know Paul Astor is on TikTok, too?
Drawings sizes are ca. 17 x 25 cm, Faber Castell Polychromos crayons on paper