Im so very excited that finally I can proudly announce: there is a new edition of SWEET MEMORIES by Paul Astor coming!
Sweet Memories by Paul Astor is coming back, FINALLY!
This game brought fun and joy to a lot of people already. But it sold out some years ago already. I got engaged in other artistic projects that consumed my unshared attention. But i missed SWEET MEMORIES. And you missed it too. And it really touched me that you kept asking for it and most of all – never forgot it! Thank you all so much for it. And I knew the time would come when there would be a rebirth of the naughty idea of memorizing 32 painted portraits of beautiful and remarkable penises! The time is now.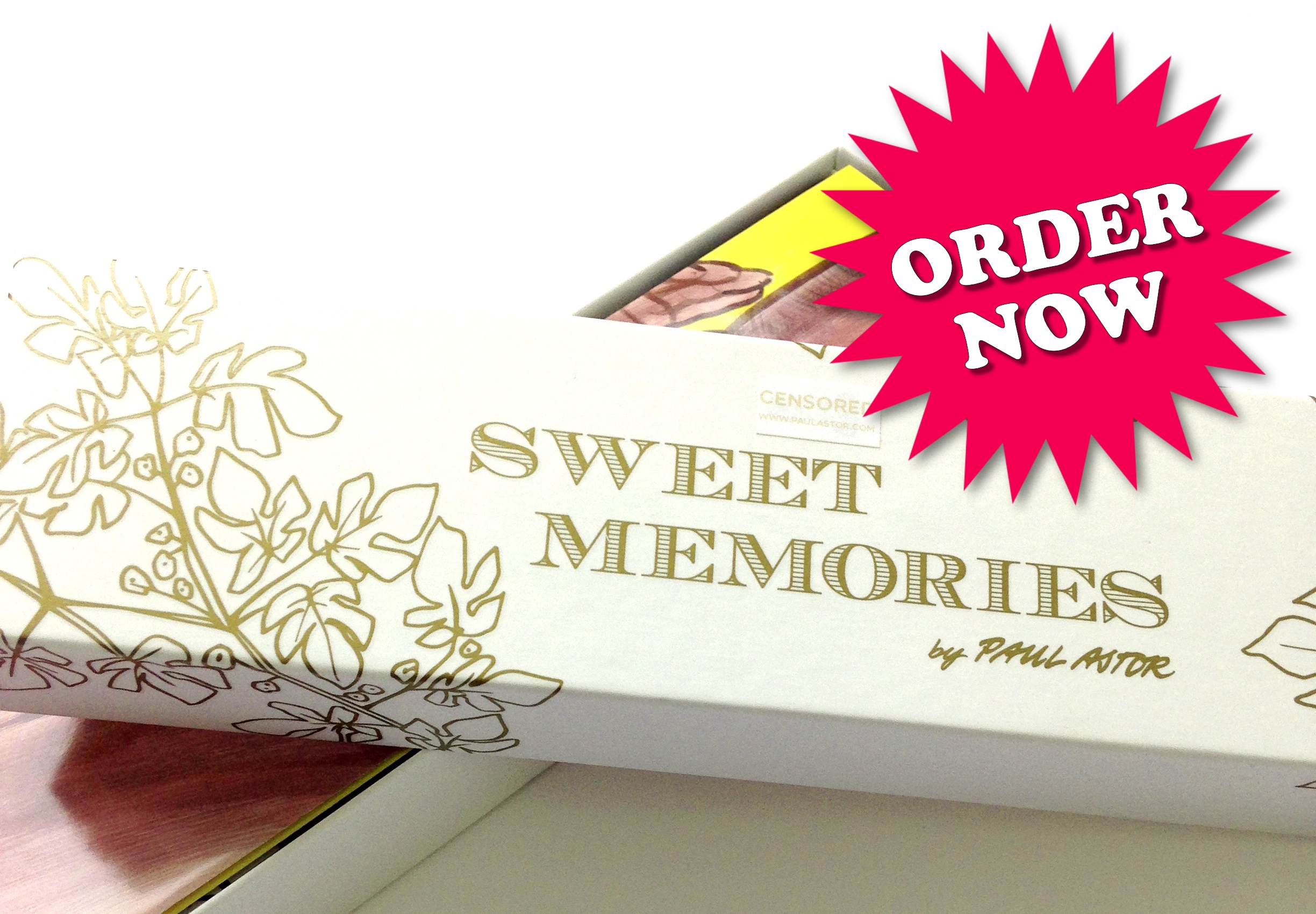 The struggle to publish Penis Paintings
When I finally got back into this project i got in touch with the printing company that produced the first edition of the game. I wanted to improve some little things about it. So there was a lot to discuss. For example I wanted the fig leaves and the letters on the white box look more golden. Online mail ordering changed tremendously since I first published the game, so I had to adapt to that as well. The package of the game will now have a printed bottom too. There you will find a text explaining the game and its idea. So in case you look at a sealed box you will still be able to get a clue what this is all about. Also i added a Bar Code and QR Codes to the online shop and my social media, especially my TikTok !
But when I – after weeks of figuring things out with the printing company – wanted to place the order, they told me they wouldn't fulfill the job. Their manufacturing company in Poland decided that they wouldn't agree with the topic of the game. So there I was, already close to the Christmas gift season – with not even a printing contract!
Finding a new Printing Company
So, back to research it was. And this time I told myself to trust my intuition. A few companies that I asked for an offer got back to me, but most of them told me they wouldn't be able to deliver what I specifically asked for. Basically everything in the design of my board game is custom made, and I didn't want to make compromises in any design decision I had made so far. Another thing I realized was that prices had exploded in the meantime. And I had to make sure I could offer the game for a reasonable price that you all could afford. One company from eastern Germany though for some reason immediately caught my attention. They told me that everything would actually be produced in Germany in the federal country of Saxony, too. That's where I'm originally from. So that was a big plus for me. I felt a little nervous but I had to tell them in advance WHAT EXACTLY they would be printing. Penises. Cocks. In every shape, skin tone and state of arousal. The person I was speaking to at the phone bursted in laughter. "That's awesome! What an amazing idea. We'd love to produce that game for you!" What a relief! Paul Astor is a brand dedicated to showing the male body on an exquisite artistic level. So I only want to partner with companies who don't have major issues with that artistic decision. 
Delivery Time
Delivery Time definitely was and is an issue. The printing company had to promise me that the Sweet Memories game would be delivered to my studio and ready for shipping by the beginning of December 2022 latest. So that's when all the carefully packed orders from all of you will go into the mail and make their way to you all over the world. (I`m so excited to already see so many purchases coming from overseas!).
Here is a Link to SWEET MEMORIES in my Shop  
The edition is ordered and is expected to arrive ready for shipping at the beginning of December 2022!